Situation
Before you begin your journey, you need to establish where you are. If you don't know where you are, how can you make the first step, and adopt the changes required to move forward with your plans ?
Objectives
Define your objectives and make them measurable, so you know without doubt when and if you've achieved them. The more people in your team who know them, the easier they will be to fulfil.
Strategy
Set your strategy for achieving your objectives. You will also need to analyse your market and the competition and consider manpower and budgets, and the time each element will take to implement.
Web Site Design & Development
Above and below the line marketing, in one hit !
Above the line advertising is usually big spend items, like national tv or radio, national publications, things like that, while below the line are perhaps more personal, or certainly more one-to-one, like mail shots, brochures or even a telesales campaign. Arguably, web sites offer an easy cross-over of these, being able to appeal to a wide audience over large distances, while still offering the chance to personalise the information.
Building an effective web site is not about design, or web standards, or pixels - it's about understanding your audience and presenting your offer to them in such a way that they want to engage with you, there and then.
We've been building web sites since 1996, when a 9600 dial-up modem was fast and Altavista was the king of search engines. We've been through a revolution in internet take-up, and technology use. But we're not nerds - we're business people, just like you, who know about ROI and things like product - place - price - promotion - people. We believe if you get the basics right the rest will be so much easier.
Other Complementary Services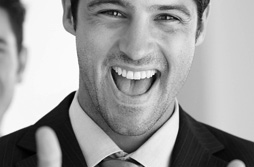 Branding
We can design and produce anything from business cards to exhibition stands ! Now, it would be folly to suggest one company can "specialise in everything", and we don't! We have a network of specialists who all work together to produce great results, for you.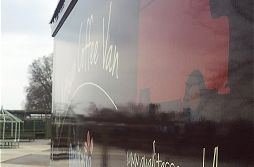 Photography
A photo can tell a thousand words. This isn't true for search engines (yet), but is still true for us humans. Good photography can make the difference between a good web site and a great website. We can come to you, or you can come to our studio - whichever works best.
We are always looking for the best deal on all things internet and are happy to recommend idaq for web site hosting when working with Through the Line, but also have a look at FREE Online MySQL backups and the top 10 best web hosting. For a web shopping system that allows us to build the web site entirely how you want us to, without being restricted to shop templates, while still providing all the checkout and order management features you need, we recommend Romancart. .